SUMMER
In summer and in the mid seasons Bormio and its valleys offer many opportunities for recreation. Thanks to its position, in the heart of the Stelvio National Park, the choice is wide and it meets everybody's needs.
A pleasant holiday in the cool and in the midst of these alpine landscapes will leave you breathless so that you will forget the stress and frenzied life of the big cities.
Enjoy the many paths for trekking, hiking and mountain biking and the hospitality in the many mountain huts after the effort to reach your destination.
MORE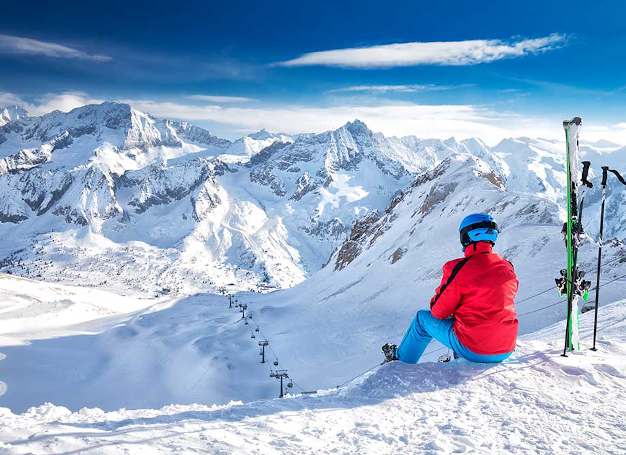 WINTER
Bormio is the expression of skiing in all its forms: it hosted the World Championships twice and the World Cup descent takes place every year in December.
The Alta Valtellina Ski Area is large and has 220 km. downhill slopes for all levels, from beginners to experts. It includes the towns of Bormio, Santa Caterina Valfurva, Valdidentro and Valdisotto. A single skipass will allow you to ski in the 4 areas connected by free ski buses.
Nordic skiers have 2 slopes available: Pista Valtellina in Santa Caterina Valfurva and Pista Viola in Valdidentro with a biathlon range and a link to the ski-roll track during the summer.
MORE
Plan your holiday in Bormio now and enjoy sport activities and wellness!
Browse a selection of the best apartments.
Bormio and its valleys
Bormio is one of the most beautiful and famous winter and summer tourist resorts in the Alps.
It is located in the heart of Alta Valtellina, in the province of Sondrio. Its altitude is 1,125 meters above sea level. The enviable reputation it enjoys, is due not only to the beauty of the landscape that surrounds it, at the foot of the majestic peaks of the Rhaetian Alps, but also to the excellence of hospitality.
It hosted the alpine skiing World Championships and is also well known for its spas that were already attended in Roman times.
Le Terme di Bormio
Bormio is the ideal destination for those who want a holiday in contact with nature, dedicating themselves to wellness and relaxation.
It boasts 3 spas with different services according to individual needs in a panoramic context that is unmatched in all the Alps.
Thermal waters that reach a temperature between 37 and 41 degrees which have important beneficial and healing properties, indicated in the treatments of various deseases.

MORE